Welcome to Winnell Industrial Park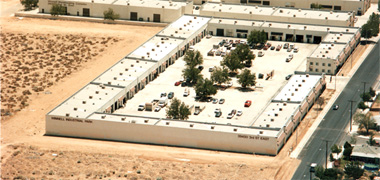 Facility
The Antelope Valley's only Courtyard Business Park, with leasable rental space from 1,000 Sq. Ft., serving a variety of Industrial and Commercial Space Uses with Zoning C-5.
Location
Across from Lockeed Martin Skunk Works;
Northrop Grumman;
Rockwell;
The Boeing Company;
NASA Dryden Aircraft Operations Facility;
Air Force Plant 42;
Palmdale USAF Plant 42 – FAA.